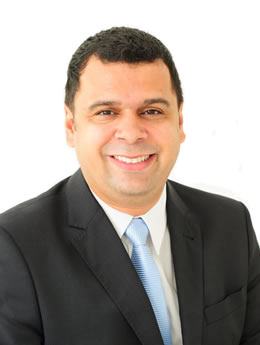 Partner
E-mail: leno.ferreira@mmalegal.com.br
Practice Area
Labor and Social Security Law
Employment and Collective Bargain Contracts, Executives and Workers Expatriation
Labor and Social Security Litigation
Civil, Commercial Litigation
International Trade and Business Strategic Advice and Negotiation
Commercial Law and Contracts
Regulatory and Compliance
Practice Description
Leno Ferreira is a partner at MMA and advises local and global clients on labor and social security law, employment and collective bargain agreements, including drafting and evaluation of a full range of contractual issues. He also focuses his practice on employment contingencies prevention that includes the preparation of labor risk assessment studies and provision of auditing services to identify and handle potential labor liability exposure of client vis-à-vis applicable vi-à vis applicable labor, social security and case laws, client's human resources policies and best practices.
He also has an extensive and solid experience in drafting and supporting negotiation of employment agreements for local and foreign executives, technicians and professionals, including with stock option clauses, expatriation procedures and work visa matters to national and multinational in corporations, joint ventures and consortia with operations in Brazil, as well as actively representing those clients before specialized labor and civil first level, appellate and high Brazilian federal and state courts and tribunals.
Represented large oil and gas engineering and construction Chinese companies in more than 1.200 subcontractors' employees labor claims before Labor courts in different states of Brazil related to a US$ 1,6 billion natural gas pipeline construction and a US$ 348 MM coal-fired power plant construction projects;
Advised a US oil drilling company on a labor accident with death occurred in an offshore platform and many others companies in litigations matters concerning labor accidents;
Advised a Brazilian Joint Venture Company formed by a French State-Owned Company and a large Brazilian Engineering Group for the Submarine Construction Program for Brazilian Navy on expatriation of Brazilian technicians, drafting a model labor contract with clauses regarding technology know-how training and retention policies;
Advised a Swiss Security Company on Brazilian labor law, labor compliance rules regarding an employee´s fraud case;
Advises a Brazilian state-owned energy company on employment contractual issues and labor obligation performance compliance in a number contract due diligences for M&A transactions related to energy assets and operations;
Represent Brazilian and foreign clients in the negotiation and drafting of judicial and amicable labor dispute settlement agreements, among other labor contractual instruments.
Represent frequently a many large company groups on the negotiation of a collective bargaining agreement with Labor Union and professional associations.
Education
- Specialization in Labor Law and Litigation, IBMEC 2012.
- Specialization in Labor Corporate Law, Fundação Getúlio Vargas (FGV) 2014.
- Specialization in Private Law and Civil Procedure, Universidade Gama Filho 2003.
- Law Degree, Centro Universitário Augusto Motta, 2000.
Bar Admissions
Brazilian Bar Association (OAB)
Memberships
Member of Labor Lawyers Association – ACAT – RIO, 2000
Human Rights Commission Delegate 2003 until 2005 at Brazilian Bar Association – RJ Section.
Member of MATI - RJ (Independent Labor Lawyers Movement) 2017

Teaching Experience
Advisor for Legal Practice at Universidade Federal do Estado do Rio de Janeiro - UNIRIO – 2000 up to 2005.
Professor of Labor Law and Human Rights at SENAC. – 2004 until 2005.
Languages
Portuguese and English.