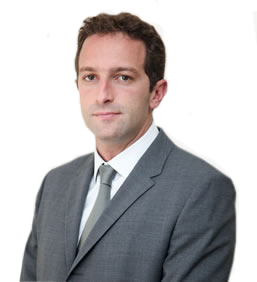 Professional
E-mail: conrado.pinto@mmalegal.com.br
Practice Area
Corporate
Labor Law
Tax law
Litigation
Practice Description
Conrado Pinto is an associate and his practice focused on corporate, labor and contract laws, including drafting and review of employment, commercial and civil contracts, drafting of defenses and appeals against civil labor and commercial claims, coordination of proof collection procedure and following-up of on-going labor proceedings and lawsuits, including labor accidents lawsuits throughout Brazilian states.
He also has solid experience in tax law and represents clients in tax, civil lawsuits at the federal and state courts in the city of São Paulo and in other major cities within the São Paulo State. In his professional practice, Conrado concentrates his focus on tracking and keeping himself up to date with the legal theories and case law that may positively cause impact clients' business and operations, in order to deliver valuable and effective legal solutions that can meet their actual needs.
Education
- J.D. in Law; Faculdades Metropolitanas Unidas (FMU); São Paulo.
- Postgraduate Program in Labor Law and Labor Procedural Law – on-going – 2019.
- Labor Law Course for Undergraduates- Brazilian Bar Admission Exams. Approved at XXII.
- Labor Law Examination for professional admission at Brazilian Bar.

Bar Admissions
Brazilian Bar Association (OAB).
Languages
Portuguese and English.